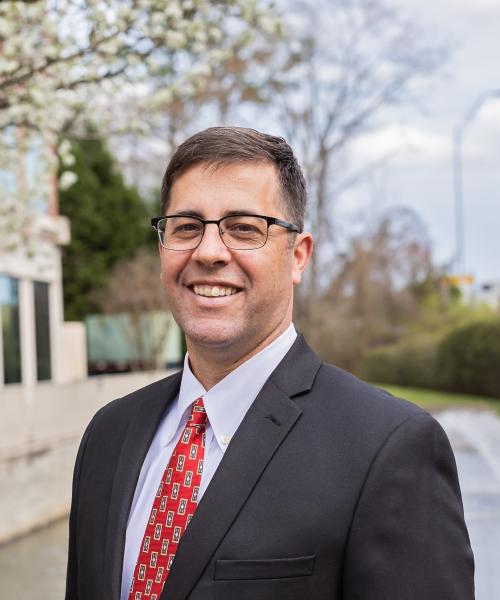 Jason Kundis

AIF®
(757) 461-1539, ext. 204
"Trust Is the Foundation of Our Work Together" 
The Accredited Investment Fiduciary (AIF®) Designation 
Jason Kundis recently earned an Accredited Investment Fiduciary (AIF®) designation. 
This certification recognizes his ability to follow a fiduciary process with his clients' best interests at heart.
He adheres to a code of ethics and conduct standards that show a commitment to a higher degree of industry professionalism.
He commits to keeping his knowledge and skills sharp by completing annual continuing education requirements
Jason graduated from the University of Hawaii at Manoa in 1999 where he received a degree in Finance  
"My studies provided a broad exposure to the world of finance with a focus on Corporate and Individual Finance along with Business Law and Investments.  Because of its unique geographic location, I took advantage of classes offered in the realm of International Business and the Pacific Rim."
From 2000-2006 Jason was an Investment Advisor Representative at Prudential Financial on Hilton Head Island, SC.  There he received solid training in the needs of its affluent marketplace and focused on Investment Advisory, Long-Term Care, and Estate Planning. 
"I especially enjoyed giving seminars to the retirement communities on the island . . .
typically focused on Long-Term Care Planning."
Since May 2006 Jason worked with Lincoln Financial Securities Corporation in Chesapeake and Virginia Beach, VA.  There he supported advisors and individuals on a wide range of comprehensive financial planning services.  As an Investment Advisor and a Registered Principal, he had the full capacity to provide objective advice.
In 2021, Jason moved to Cambridge Investment Research, an industry leading independent Broker Dealer.  He continues to foster each relationship he built over the years. 
His planning relationships range from Comprehensive Financial Planning on Investments and Retirement Income Planning to Risk Management and Long-Term Care Insurance.  In addition, his services include Portfolio and Generational Planning, Asset Allocation Planning, Estate Planning, and Special Need Planning.
Since 2006 Jason has collaborated with Bobby Gentry
as a Financial Advisor and a Friend.
Jason said, "Our respective disciplines complement each other in many ways and hold parallels as well."

"Our common goal to help clients make solid, yet comfortable decisions drives us in each relationship."
Family Ties It All Together
"Growing up in a large and very close family, these relationships defined who I am.  I saw how much their foundation of trust added to our lives.  And these lessons carry over to my relationships with clients."
Led by his mother, the oldest of 8, Jason's family gathers yearly for a reunion on the Outer Banks, sometimes with 50-60 people enjoying each other and the setting.
Jason and his wife Paulette, a registered architect, live in Chesapeake, VA, to be near family.  They have shaped their lives around their two children.  Both children had heavy lacrosse schedules which they supported with enthusiasm including travel teams and also training camps throughout the summer. 
Today, his son is busy working on a Finance Degree at James Madison University where he plays lacrosse.  His daughter, in high school, is an accomplished violinist.
Jason loves the outdoors, and he channels this passion into gardening, sharing his harvest of vegetables with family and neighbors. 
The family enjoys travel to the Hawaiian Islands to visit Paulette's family – and to tropical spots that are ocean oriented such as Costa Rica, Indonesia, and Mexico.
We invite you to discover more about Gentry Financial services by connecting with us HERE