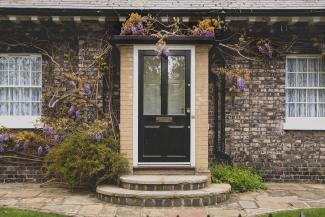 Investing in Single Family Homes
When looking for an investment, many people are turning to real estate. There are a variety of ways to invest in real estate, though one of the most popular ways to invest is by purchasing income-producing property. This can be done through the purchase of multi-family apartments, commercial/retail property, or single-family homes. Single family homes offers an excellent entry point into real estate investing, requiring minimal funds up front, while providing a nice revenue stream for investors. While some may look to purchasing a single family home to 'flip' it, flipping homes can be difficult for the new investor unless you're in a rapidly expanding home market or have an extensive background in home improvement and remodeling.
And while there are other ways to invest in real estate, we'll concentrate on those interested in investing in single family homes. Turning a single-family home into a rental property is one of the easiest ways to get started in real estate investing. Many first-time investors purchase a home near their own residence, as they're familiar with the area, and proximity to the property will make the commute back and forth much easier.
To turn that home into a solid investment, there are a few things you'll need to do:
Make any necessary repairs prior to putting the home on the rental market. This can include replacing appliances, flooring, windows, and doors, depending on the condition of the home. It also means removing weeds and other debris from the front and back yards. Once everything is in order, place the home up for rent.
While putting ads on free websites, or even in online publications can be helpful, invest in a small For Rent sign to put in front of the home. Many people never look at publications, but instead will spot the sign while driving through the neighborhood.
Be sure to adequately screen all tenants – even the ones that are referred by a friend or colleague. Keep in mind that while necessary, a credit report alone does not provide enough information to make an informed decision. Check employment and rental histories as well.
Make sure to ask for an adequate security deposit. You'll want at least one month of rent as a security deposit. While this may not be sufficient should the home be trashed, it will provide a small cushion should damages occur.
Use a standard rental lease and make sure you and your tenants know exactly what is in the lease. If they are responsible for yard and outdoor maintenance, have it written in the lease; don't just assume they know it.
If you're not mechanically inclined, make sure you have someone who is, should any repairs or maintenance be required by those currently renting the home.
If you continue to purchase homes, you may want to consider using a property management company to handle renter screening, move-in and move-out activity, and any maintenance and repairs that are needed.
While not for everyone, investing in single family homes is one of the easiest, and most profitable ways to get started in real estate investing.
Resources
https://fundrise.com/education/blog-posts/how-to-invest-in-real-estate-the-basics
*This content is developed from sources believed to be providing accurate information. The information provided is not written or intended as tax or legal advice and may not be relied on for purposes of avoiding any Federal tax penalties. Individuals are encouraged to seek advice from their own tax or legal counsel. Individuals involved in the estate planning process should work with an estate planning team, including their own personal legal or tax counsel. Neither the information presented nor any opinion expressed constitutes a representation by us of a specific investment or the purchase or sale of any securities. Asset allocation and diversification do not ensure a profit or protect against loss in declining markets. This material was developed and produced by Advisor Websites to provide information on a topic that may be of interest. Copyright 2021 Advisor Websites.