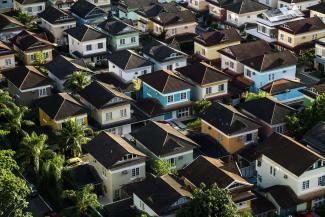 Best Tax Friendly Places to Live for Retirees
If you're approaching retirement age, you may be considering a move to a more retirement-friendly state, particularly if your current state of residence imposes numerous taxes on social security, pensions, and other retirement income. While making the decision to relocate is not something that can be done lightly, there are a variety of options available nationwide that may allow you to retain more of your retirement income.
Of course, taxes alone are not the only reason to relocate; climate, proximity to health care, cost of housing and property taxes all need to be taken into consideration. But having more of your income at your disposal is always desirable. Here are a few states that offer a tax-friendly environment to retirees:
Alaska – While it may not be the first choice of retirees, Alaska offers an excellent environment for retirees, with neither Social Security or pensions taxed. Another advantage is the lack of state income tax and sales tax.
New Hampshire – Retirees residing in New Hampshire are exempt from state taxes on Social Security and pay no taxes at all on pensions or distributions from their retirement plans. As an added bonus, there is no state sales tax either. Homeowners, however need to take into account that property taxes are higher than most other states.
Nevada – There's a reason why so many retirees gravitate to Nevada, and it isn't for the slot machines. Nevada has no state income tax, so Social Security and other retirement income is tax free. There is a sales tax in Nevada, though food and prescription drugs are currently exempt. Property taxes are reasonable, however, there are no breaks given to those over the age of 65.
Florida – Florida remains popular with retirees for a lot of very good reasons. With no state income tax, residents are able to retain more of their Social Security and retirement income. One downside is the state's sales tax rates, that can go upwards of 7% in some areas. However, property taxes are slightly below the national average, with some counties offering homestead exemptions to home owners over 65.
Wyoming – While Wyoming may not be on anyone's radar when it comes to retirement, the state offers a lot of benefits to retirees, including no state income tax. Sales taxes are also relatively low in Wyoming, and property taxes are minimal.
Mississippi – Social Security and other retirement income, including retirement plan withdrawals, and public and private pensions are exempt from state income tax in Mississippi. The state sales tax rate is high at 7%, and the state also imposes sales tax on groceries, though other items such as prescription drugs and utilities are exempt. Property taxes are also some of the lowest in the U.S.
Other states with no state income tax include Texas, Washington, South Dakota, and Tennessee. While a lot of factors need to be taken into consideration when looking to relocate, these states make it just a little easier on your wallet, so you can enjoy your retirement stress-free.
Resources
https://www.kiplinger.com/slideshow/retirement/T006-S001-most-friendly-states-for-retirees-taxes/index.html
*This content is developed from sources believed to be providing accurate information. The information provided is not written or intended as tax or legal advice and may not be relied on for purposes of avoiding any Federal tax penalties. Individuals are encouraged to seek advice from their own tax or legal counsel. Individuals involved in the estate planning process should work with an estate planning team, including their own personal legal or tax counsel. Neither the information presented nor any opinion expressed constitutes a representation by us of a specific investment or the purchase or sale of any securities. Asset allocation and diversification do not ensure a profit or protect against loss in declining markets. This material was developed and produced by Advisor Websites to provide information on a topic that may be of interest. Copyright 2021 Advisor Websites.